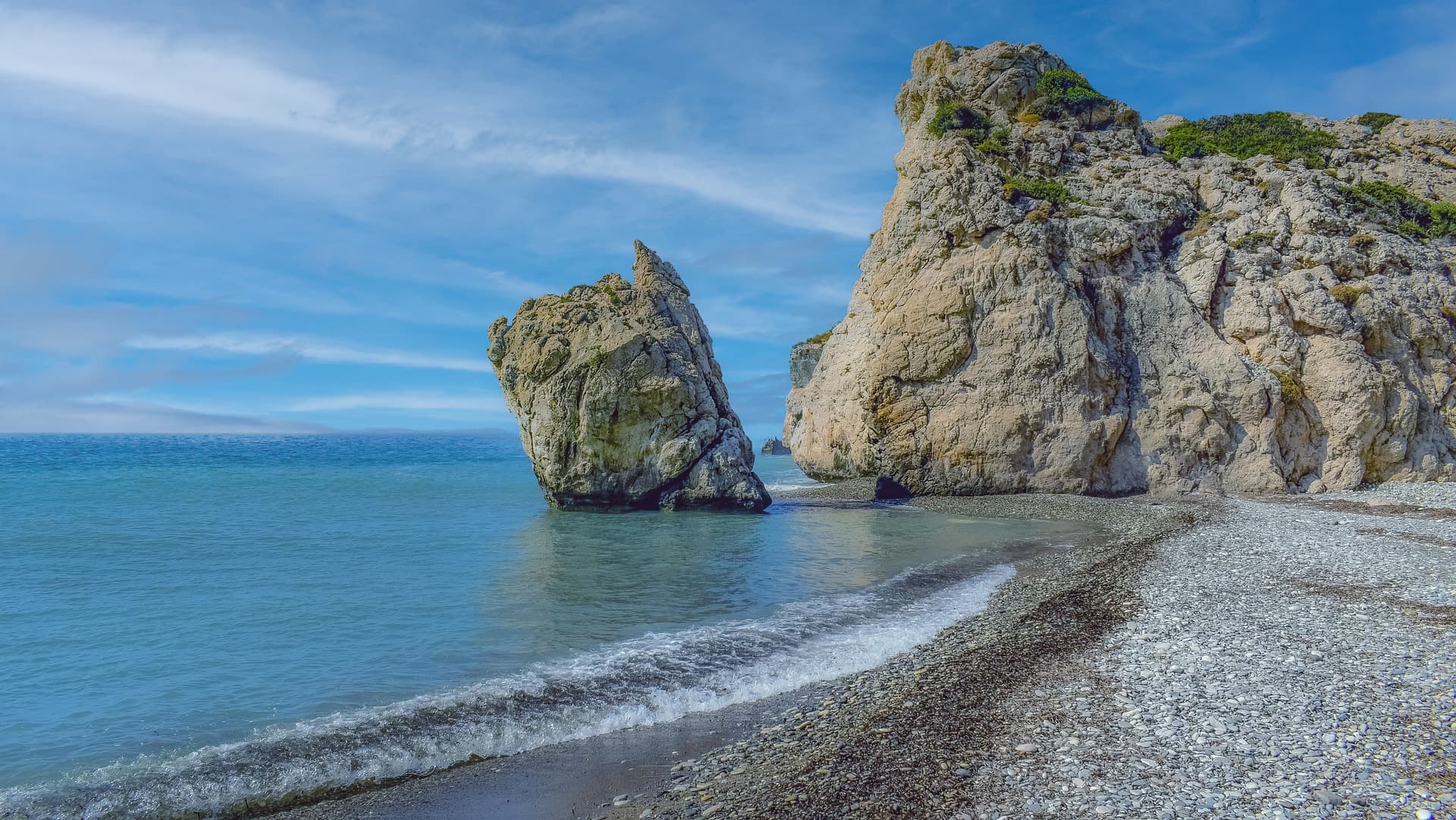 Moving to Cyprus from the UK: The Ultimate Guide
Posted on: 22nd June 2022 in Expats
Moving to Cyprus from the UK; have you ever thought about that? If you would like to change your lifestyle, live on one of the most beautiful islands in the Mediterranean Sea and enjoy the warm weather, Cyprus is the country for you. 
Our blog aims to share with you all the necessary information you need to know before deciding whether to move to Cyprus or not. Of course, Holborn's advisers are just a phone call away if you need to learn more and understand which are the benefits of such a move. 
What you should know about Cyprus
 Cyprus is the third largest island in the Mediterranean region and is located at the eastern end of the Mediterranean Sea. Cyprus is an island that is abundant in history and culture.
The island has gained acclaim all over the world as a result of many factors, including its warm and sunny climate all year long, its historical significance and culturally diverse population, its proximity to the Middle East, and its strategic location at the easternmost point of Europe.
Cyprus is a popular destination for multinational enterprises because of the country's modern tax policy, which has one of Europe's lowest corporation tax rates and a range of tax benefits. Because of its favourable geographic location and year-round pleasant weather, Cyprus has emerged as one of the world's safest and most stable countries.
After a lengthy and winding road that spanned more than three decades, the Republic of Cyprus finally became a full member of the European Union in May 2004. Cyprus joined the Eurozone four years later, making the Euro the country's official currency.
What you need to know about visas in Cyprus
You may visit Cyprus visa-free for up to 90 days in any 180-day period. This applies if you are travelling as a tourist, to see family or friends, to attend business meetings, cultural or sporting events, or for short-term training or study. It should be noted that Cyprus is not a member of the Schengen area. 
If you plan to remain in Cyprus for longer than three months, you must register as a resident. You will receive a certificate of registration from the Ministry of the Interior, Civil Registry and Migration Division.
You can apply for a temporary residence permit, also known as a "pink slip," which permits non-EU passport holders to prolong their stay in Cyprus beyond 90 days. Applicants must apply prior to the expiration of their visas. It is valid for an entire year and can be renewed annually. This permit allows a person to reside in Cyprus as a tourist without the right to work. Spouses and children under 18 are also eligible to apply.
If British nationals seek to migrate to Cyprus permanently, they, like other Non-EU nationals, can pursue alternative paths to get permanent residency in Cyprus.
It is possible for any Non-EU national, including British nationals, to apply for an immigration permit based on one of the Aliens and Immigration Regulations' Categories:
Persons who intend to work as self-employed in a trade or profession in the Republic
Persons who have been offered permanent employment in the country which will not create undue local competition
Persons who intend to work as self-employed in a profession or science in the Republic
Persons who have fully and freely at their disposal a secure and regular annual income, which is high enough to provide a decent living in Cyprus
The Immigration Control Board reviews applications, and the Minister of the Interior grants final permission. The review and processing of applications take around 12 to 18 months. 
Five years of residence in Cyprus is required to apply for permanent residency (MEU3).
Cyprus Residency Visa
A wide range of investment options could earn you a permanent resident permit through Cyprus's permanent residence scheme. According to the scheme's rules, the permit does not need to be renewed if certain criteria are met. 
By investing in real estate  
Purchase of new immovable property with a total market value of at least €300,000 + VAT 
By investing in the Cypriot Investment Funds Association  
By investing EUR 300,000 in the Cyprus Investment Funds Association's collective investments (AIF, AIFLNP, RAIF) 
By investing in a company  
Make a capital investment of €300,000 in a company registered and operating in Cyprus
Cyprus digital nomad visa
The Council of Ministers approved the introduction of the Digital Nomad Visa Scheme in Cyprus, allowing 100 residence permits to be given, according to the Cypriot Ministry of Interior. However, increased demand for visas compelled the Council to boost the total by 400, to 500. 
If you are a digital nomad, obtaining such a visa could be the best option for you to enjoy Cyprus whilst working remotely. Read our blog to learn more information about the Cyprus digital monad visa. 
Taxation in Cyprus
Individuals who have their primary residence in the Republic of Cyprus are subject to taxation on any income that is earned there, regardless of where the income originated.
A person who does not have tax residency in the Republic is only subject to taxation on income that is earned within the Republic or comes from sources located within the Republic.
Income taxes and corporate taxes are quite low when compared to the EU standards. Low taxes attract businesses from all over the world, making Cyprus one of the top financial hubs in Europe.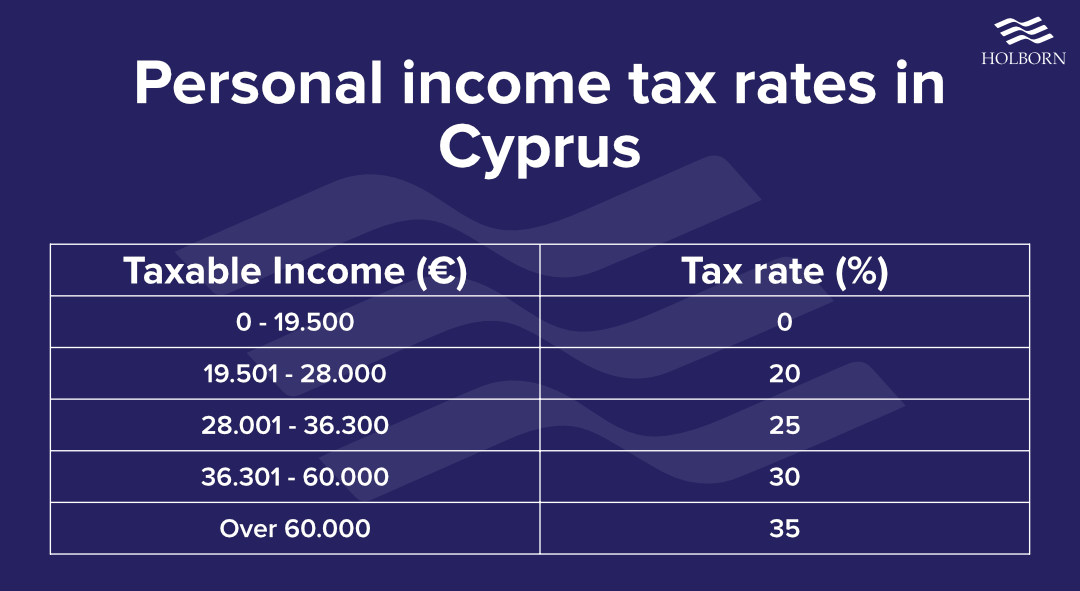 For more information on the Cypriot tax system, you can read our detailed blog. 
Healthcare in Cyprus
If you wonder if there is a healthcare system in Cyprus, the answer is obviously yes, as it is in every member state of the EU. In the same manner, as the NHS in the UK, there is a public healthcare system. When looking for information about the healthcare system in Cyprus, you should search online using the acronym GESY, which stands for the national healthcare system.
After over 17 years of debate and discussion in the Parliament of Cyprus, the GESY was finally implemented in 2019. The website for GESY describes it as a contemporary healthcare system that places an emphasis on the patient and has as its primary mission the provision of high-quality medical services to beneficiaries.
There are several categories of GESY beneficiaries. Below you can see the list:
Citizens of the Republic of Cyprus and their dependants
EU citizens and their dependants
Non-EU citizens who have a permanent residence permit in the areas controlled by the Republic of Cyprus or have the right to equal treatment in the social insurance sectors and their dependants
Refugees and individuals with the status of supplementary protection
For more information on the Cypriot healthcare system, you can read our detailed blog. 
Moving to Cyprus? Ask Holborn
Holborn's experts are ready to assist you in making that move, and they have offices in both Limassol and Paphos to better serve you. Building a financial strategy to achieve your objectives with as little risk as possible is something that our team is able to assist you with.
Up to this point, more than 20,000 customers have placed their confidence in our company, and this number continues to rise year after year. Why don't you get in touch with us so that we can talk about your choices while keeping only your needs in mind?