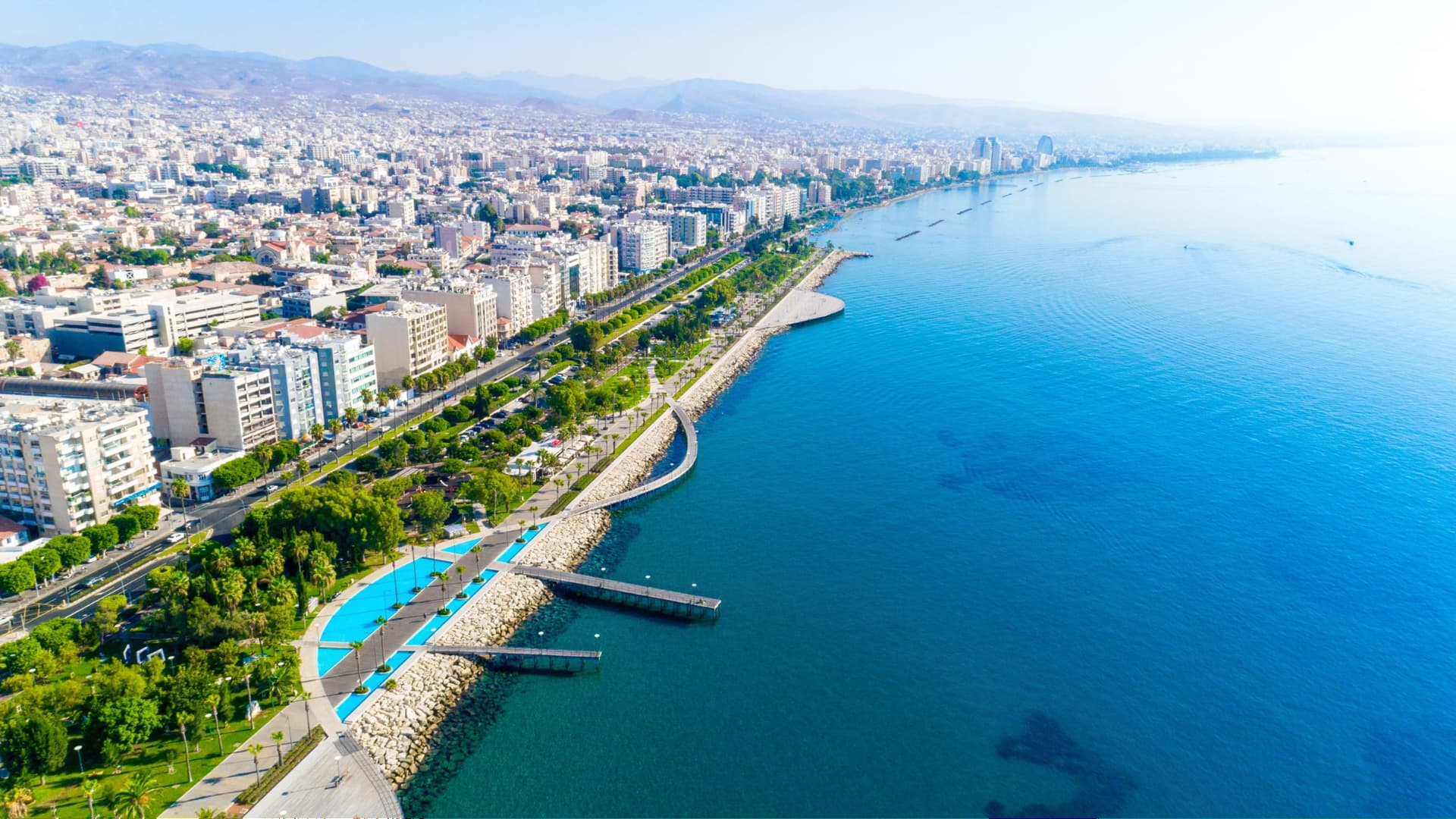 Buying property in Cyprus: Where and why you should invest
Posted on: 20th July 2022 in Mortgage & Property
Buying property in Cyprus is one of the investment options that expats should think about when moving to the island. Cyprus is one of the most beautiful islands in the Meditteranean Sea that hides many opportunities for people that choose it as a place of residence.
Despite its small size, Cyprus combines the hot Med weather with an excellent set of services in the financial and tourism sector that are among the top in the European Union. Many large companies move to Cyprus, transferring personnel that should rent or buy a home there. Therefore, the demand has increased significantly, especially after the war between Russia and Ukraine started in February 2022. 
Things to know about the Cyprus property market
Although Cyprus is one of the smallest countries in Europe, its property market has been blooming for many years now, driven by high demand and low interest rates. Despite the reported increase in prices, the Council for Registration of Real Estate Agents has stated that the Cypriot housing market is not experiencing a bubble at the present time.
According to the Central Bank of Cyprus Q4 2021 property index, residential property prices rose by 1% year-on-year for houses and 6.3% year-on-year for apartments. In total, the market experienced price increases of 2.6% year-on-year, lower than Cyprus' GDP growth over the same period of time.
The Council for Registration of Real Estate Agents notes that "according to the Central Bank Property Index, prices are still much lower than those of 2007, when they reached their peak, but also compared to 2010 or 2012, if we want to go back a decade. The real estate market has shown strong resilience during the pandemic and in this new period of uncertainty."
Where should you buy property in Cyprus?
Cyprus has been a divided island since 1974. The southern part of the island belongs to the Republic of Cyprus, whilst the northern part belongs to the so-called Turkish Republic of Northern Cyprus (TRNC), which is not internationally recognised. Therefore, buying property in the northern part may prove to be problematic as negotiations for many issues, including properties between the sides, have been fruitless for almost 50 years. 
The Republic of Cyprus is divided into the regions of Nicosia, Limassol, Larnaca and Paphos. Each region has its own perks with 3 of them giving you direct access to some of the most beautiful beaches the Med has to show. There are many affordable homes for most budgets, but we should note that each region has different prices depending on demand and supply. 
Property in Nicosia
Nicosia is the capital of the Republic of Cyprus. Unfortunately, it is the last divided capital in Europe since 1974. In the city's centre, Ledra Street is a pedestrian street lined with restaurants, bars, and cafes that end at a popular Green Line crossing point. Nicosia is home to most government services and many international companies such as Mindgeek, Wargaming, KPMG, Deloitte, EY and others. 
Nicosia is an excellent choice who love city life. Apartments, in particular, have seen a surge in interest from both Cypriots and non-native buyers. Many Ukrainian and Russian enterprises have recently expressed an interest in coming to the island, contributing to the influx of highly skilled workers and property buyers. 
One bedroom apartment prices in Nicosia start from 125,000 euros in case you want to buy and 550 euros if you want to rent one in the city centre. However, the Nicosia region has many small villages, no more than 15-20 minutes drive, where you can find lower prices and larger detached homes. 
Property in Limassol
Limassol is a cosmopolitan city with a superb selection of international schools. With numerous shops, restaurants, bars, and entertainment venues to choose from, you will find everything you need to live a comfortable life. Furthermore, if you want to rent out your property to tenants, you're lucky; Rentals are currently in short supply in Limassol due to the limited availability and rising demand.
However, living in Limassol is more expensive than in other parts of Cyprus. Buying a one-bedroom apartment starts from 170,000 euros whilst rent for a similar apartment starts from 700 euros, depending on the age and amenities. 
Property in Larnaca
Larnaca hosts the island's largest international airport and is close to many popular locations for expats and tourists. The famous sandy beaches of Ayia Napa and Protaras are just a 30-minute drive from Larnaca, ideal for spontaneous excursions. 
The newest addition to Agia Napa's amenities is the Ayia Napa marina, which according to the relevant website, "it is an international lifestyle destination of choice for visitors seeking luxurious residences, world-class yachting facilities, carefully curated retail and dining options as well as bespoke recreational and entertainment experiences."
The Larnaca region is home to a well-established expat community. Many foreign nationals like to spend some months during the year here, enjoying the delicious food and amazing beaches. Potential buyers should know that Larnaca still hides many property opportunities whilst being cheaper than Nicosia and Limassol. One-bedroom apartments start from 90,000 euros whilst renting one would cost around 450 euros.
Property in Paphos
Paphos, a city on Cyprus' southwest coast, is home to the majority of British expatriates. There are numerous cafes and stores to explore in Paphos' charming Old Town, as well as numerous old ruins. Aphrodite, the goddess of love, is said to have been born near Paphos in Greek mythology, which may explain why so many foreigners fall in love with the region.
Paphos hosts the second international airport in the Republic of Cyprus, with regular flights to almost every UK airport as well as other European destinations. The region of Paphos is home to many exciting attractions such as the Baths of Aphrodite, numerous wineries, and the largest forest in Cyprus and the Acamas peninsula. Thousands of Brits have chosen Paphos to have their permanent residences there. 
If you would like to buy a one-bedroom apartment in Paphos prices start from 90,000 euros. If you would like to rent one prices start from 450-500 euros. We should note that the Paphos region is the cheapest when it comes to property prices, but stats have shown that there has been a spike in the last year. 
Holbon Assets Cyprus helps expats invest in property
Holborn Assets is a financial services provider founded in Dubai more than 20 years ago. Since then, we have expanded to more than 15 countries and 23 offices around the world. Holborn Assets has established a base in Limassol and Paphos, aiming to serve expats who have chosen Cyprus as their residence. 
Investing in property is one of the safest moves you can make if you want to diversify your portfolio. Furthermore, buying property safeguards your family's financial future as it can be a steady source of income. Buying property equals tax obligations, the need for foreign currency exchange to complete the purchase and other actions you might not know. 
Our experienced and fully qualified team of financial advisers in Cyprus is ready to help you by providing sound financial advice regarding taxes, currency transfers and many other services that would help your portfolio grow. Get in touch with us by using the contact form now!