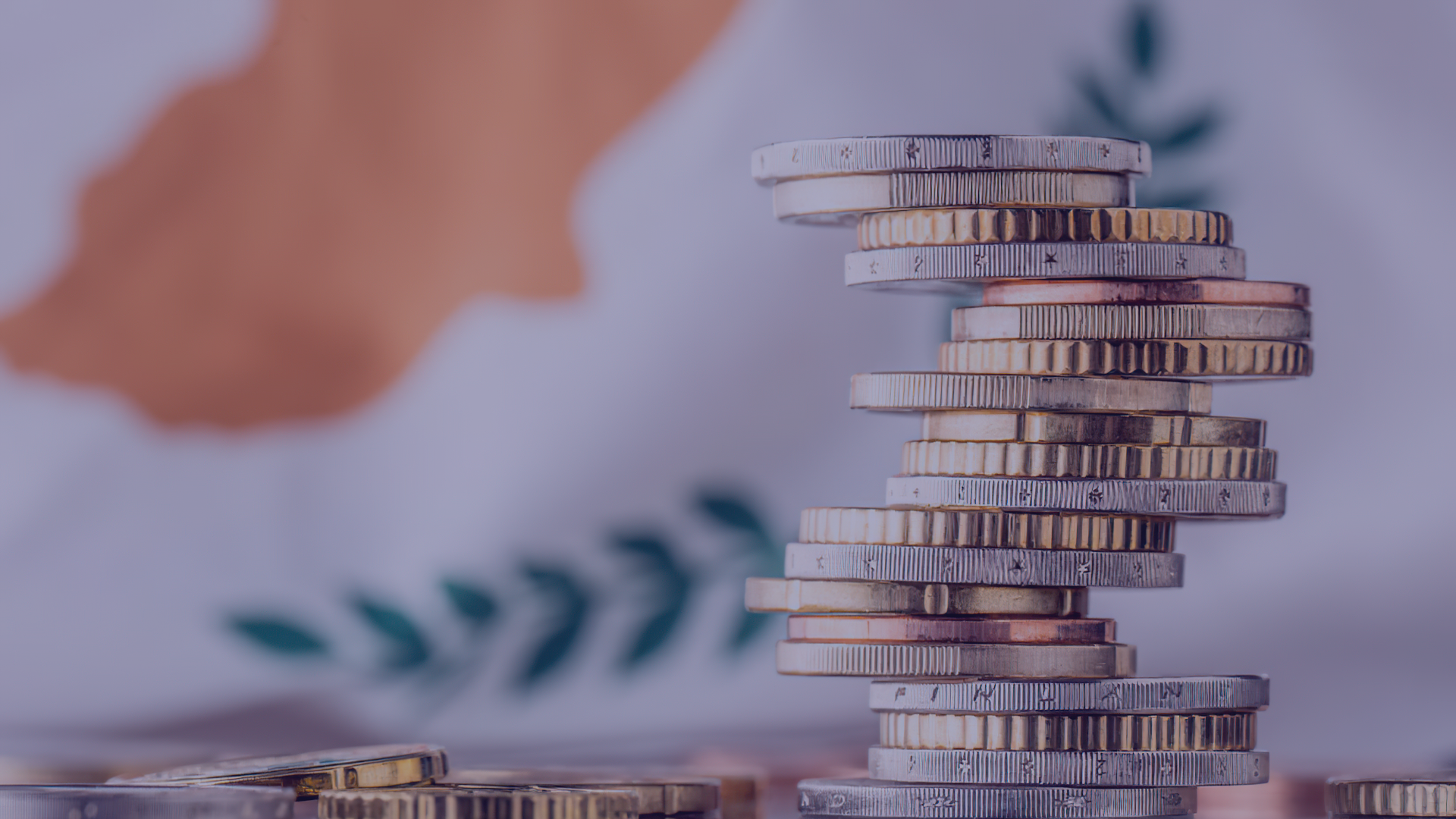 Filing Your Personal Income Tax Return In Cyprus
Posted on: 17th September 2021 in Finance Financial Planning
*This blog has been updated on June 22nd 2022
Albert Einstein commenting on his tax returns, said: "This is too difficult for a mathematician. It takes a philosopher." As the Cyprus tax filing deadline is getting closer, our blog will give you some basic information on what you have to do to get your tax return straight if you live on the island. The Cyprus Tax Department has announced that the deadline for the timely submission of the Income Tax Return is July 31st 2022. According to the Tax Department, the digital Income Tax Return for employees and self-employed/individuals who do not prepare audited financial statements (FormT.D.1) for the year 2021 is now available for submission.
How to apply for a Cypriot tax number
An individual who spends more than 183 days in the Republic is a tax resident of the Republic of Cyprus. If you need to apply for a Cypriot tax number, the process is quite easy.
All you need to do is fill in the form TD2001 given to you by the Cypriot Ministry of Finance. Once the form has been completed, you should submit it to the local district office of the Tax Department accompanied by copies of your passport, a recent utility bill and your permanent registration certificate (yellow slip for EU nationals).
You can either submit the documents yourself by going to the local tax department offices or email the copies to specific email addresses that you can find here. The process is quite simple and usually, it takes 48 hours to get your unique Tax Identification Code (TIC).
TAXISNET Registration
Once you have received your unique TIC number, you can register to the Tax Department's online portal called TAXISNET. Registering to TAXISNET is an easy and secure process.
To successfully register to TAXISNET, you will be asked for your TIC, your phone number, an email address that you use and a unique registration number which you can find in the TIC document that the Tax Department has sent to you.
We have to note that the user interface may look simple but sometimes it could be difficult to navigate, so we advise you to use the Draft document function before submitting any forms. That's how you will be able to double-check if any data is wrong, avoiding costly mistakes.
Tax Rates in Cyprus
Tax rates in Cyprus are among the lowest in the European Union. Income and capital gains taxes are low when compared with the rest of the eurozone countries, whilst there is no inheritance tax. View our graph for the personal income tax rates in Cyprus: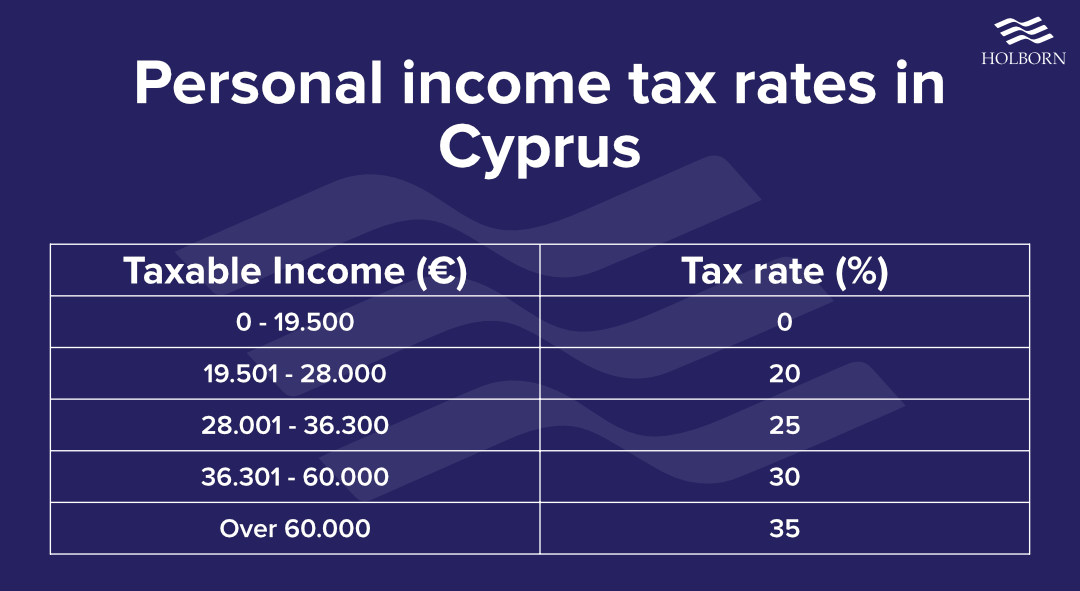 For more information on taxation in Cyprus, you can request our comprehensive tax guide by filling in the contact form below.
Expat living in Cyprus? We have the answers
Expats living in Cyprus usually have many questions regarding their finances and how the Cypriot tax system works. While the system is not so complicated when compared with other countries, it is best to have fully qualified and experienced advisers by your side.
Holborn's advisers have the necessary financial knowledge to assess your financial situation and give you guidance that would help you achieve your goals. Get in touch with us by filling in the contact form below or even come to visit us in one of our offices in Limassol or Paphos.